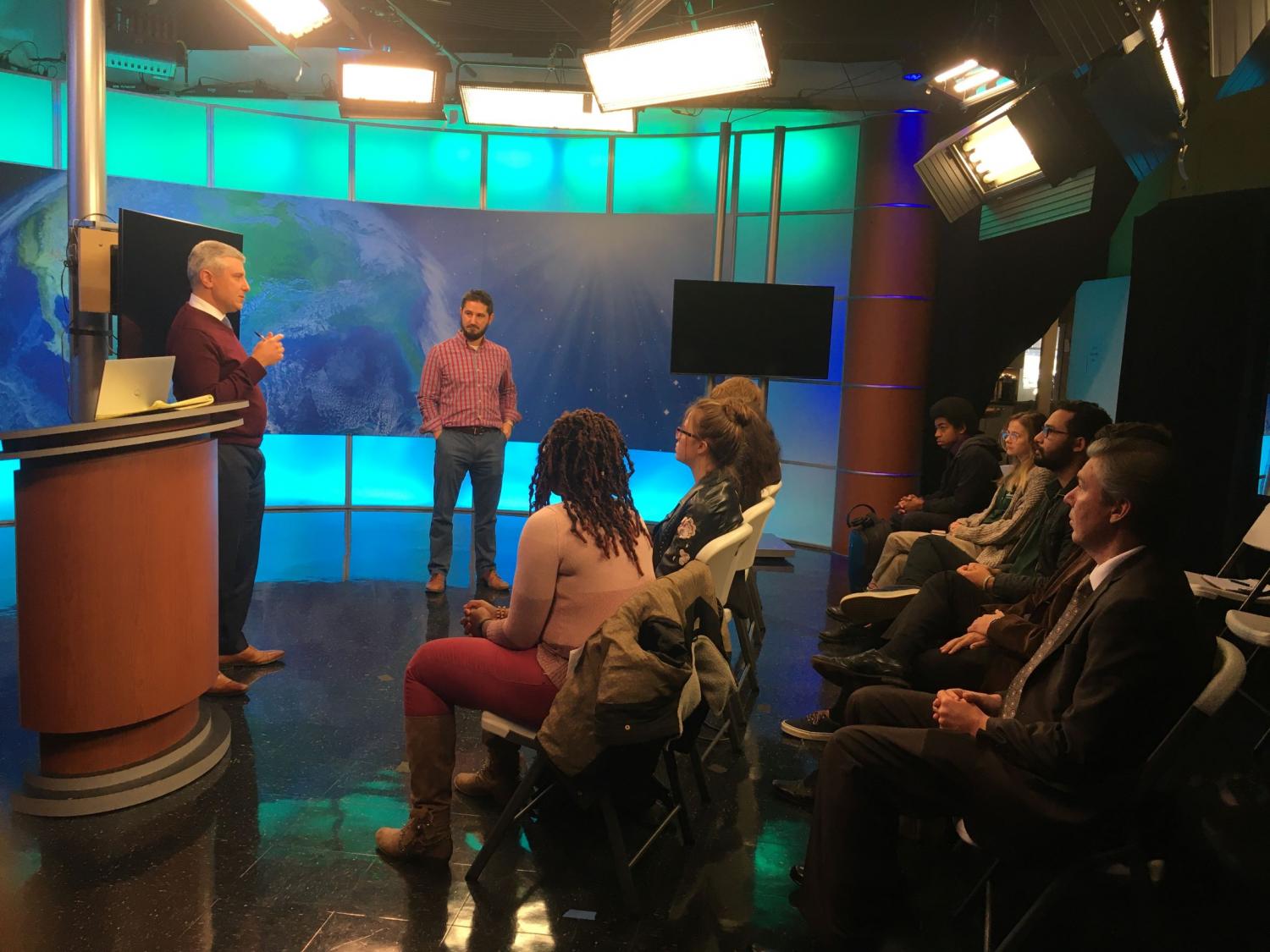 Forum Summary: Reviewing Tomorrow's World "Whiteboard"
Author: Yolanda Watt | Student, Living Education – Charlotte, 2021-22
---
Estimated Reading Time: 2 min.
This week, in a Forum that took on a different form from that of the lecture-type sessions we normally have,
the Living Ed students had the opportunity to visit the Tomorrow's World studio, where we started our tour in the control room. The students were given a brief overview of the different pieces of equipment and were introduced to the staff members who work with all of these devices. At that point, the students were given a chance to become part of the creative process by providing feedback about a Tomorrow's World Whiteboard video currently in the development stage.
The Whiteboard video the students were shown was titled "How Jesus Taught His Disciples to Pray." Once it concluded, the students were encouraged to make suggestions about how to improve it. Our comments addressed topics ranging from where in the video the Tomorrow's World logo should appear to how often throughout the video the graphic of the hand should be shown writing what is being said. We also spent quite a bit of time discussing the various major platforms that the Church could utilize, in order to preach the Gospel to a wider variety of demographics. The students were quite eager to offer their opinions, and Mr. Michael DeSimone, Manager of the Television Department, and Mr. Jake Hall, Lead Editor for Tomorrow's World, were just as happy to hear them.
In the end, the opportunity to review one of the Whiteboard videos provided a very interesting experience for the students. It was much appreciated by Mr. DeSimone and Mr. Hall, as they were able to receive feedback from the student body on how to improve these videos, as well as engage in some discussion regarding which platforms would be most effective for continuing to preach the Gospel. Even reviewing a video helps the Work, and it was a great opportunity for all of us.
To access all published Tomorrow's World Whiteboard videos, check them out here on the Tomorrow's World YouTube channel.
https://www.lcgeducation.org/wp-content/uploads/2021/12/whiteboard-review.jpg
1125
1500
Rebekah Ross
https://www.lcgeducation.org/wp-content/uploads/2021/02/logo_basic-website-300x94.png
Rebekah Ross
2021-12-07 16:27:28
2021-12-07 16:27:32
Forum Summary: Reviewing Tomorrow's World "Whiteboard"