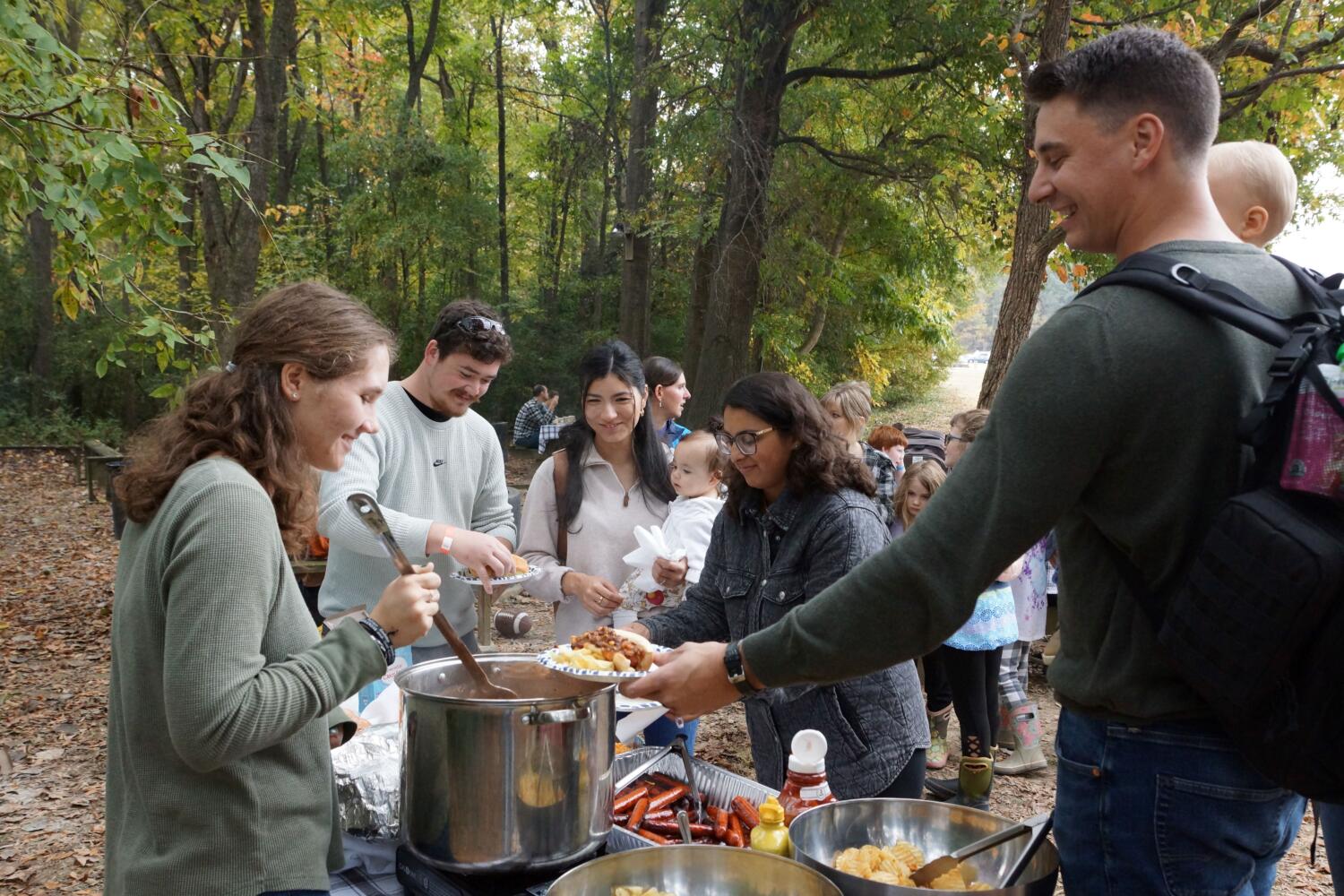 Build an Atmosphere of Radiant Faith
Author: Kaleb Johnson | Student, Living Education – Charlotte, 2022-23
---
Estimated reading time: 4 min.
Mr. Michael Heykoop gave a stirring presentation on radiant faith.
Mr. Heykoop began his forum by recalling when he first read the Sevenfold Mission of God's Church, articulated by Dr. Meredith in the Living Church News article "The PURPOSE for God's Church." He recalled there was one mission that made him stop and think—the seventh, the mission to build an atmosphere of radiant faith. Why does the faith of others matter when we are judged based on our individual faith? 
Mr. Heykoop explained that radiant faith creates an inspirational environment in which people are prepared to do the work of God. After all, we are inspired by the faith of those in Hebrews 11 and examples throughout the Bible. Clearly, the faith of others does impact us. He then explored what the Bible says about radiant faith.
The Power of an Atmosphere of Faith—and Lack of Faith
The Bible shows that an atmosphere of unbelief has consequences. Mr. Heykoop pointed to the example of Christ in Nazareth, where He did no mighty works "because of their unbelief" (Matthew 13:58). He also referred to the story of Caleb and Joshua, who showed personal faith in God—but the Israelite camp as a whole had a faith-choking atmosphere that led to disobedience and punishment. The Bible specifically warns that lack of faith infects a group. God instructed Israel to send only fearful, fainthearted people home from its army (Deuteronomy 20:8), so that their fear wouldn't spread. Clearly, the faith of the person next to us is important!
The Bible also shows that a single individual's faith can be used to inspire others. Mr. Heykoop turned to the story of David and Goliath. Goliath taunted the Israelites 80 times before David answered the challenge—but this certainly would not have happened by the end of David's reign! By then, we read of numerous mighty men. These men likely would have lined up to fight Goliath. David's personal example of radiant faith, over time, came to be reflected throughout Israel.
Reassuring Faith
The faith of the group can also affect the individual. Mr. Heykoop turned to the example of Elijah. He began reading the account of Mount Carmel and the encounter between Elijah and the false prophets of Baal. As Mr. Heykoop said, this is "one of the most visually inspiring miracles of the Bible." In this miracle, Baal's prophets cry out for hours to no effect, but a short, 30-seconds-or-so prayer by Elijah causes God to send fire from heaven to consume the sacrifice. Yet even after this, Elijah is afraid and his faith is weak! Elijah fasted for forty days and was still afraid to go back to Israel. Mr. Heykoop showed that it wasn't until God told Elijah that there were still 7,000 men following God—still faith in Israel—that Elijah got back to work. And after this, Elijah and Elisha perform some of the most profound miracles in the Bible. In this case, the faith of others in Israel encouraged and strengthened Elijah.
Six Challenges to Take On
Mr. Heykoop underscored the importance of an atmosphere of radiant faith. "We're not judged by the faith of others, but the faith of others is a phenomenal tool we can use to grow." We should hear the stories of miracles and blessings in the lives of our brethren and use them to grow our own faith. Mr. Heykoop then gave six challenges to the Living Education students to help build an atmosphere of radiant faith.
Pray for the mission of God's Church.
Pray for the needs we see in God's Church. Sometimes we can fulfill the needs of others, but often all we can do is pray about them.
Pray for the leadership in God's Church. Israel refused to follow its leaders—Moses and Aaron—but we can do better. We should pray that God will guide our leaders' decisions.
Pray about what we are asked to pray about. We should take announcements seriously, and we should maintain that fellowship with each other by praying for one another.
Participate—get to know people. We can't radiate faith to others if we never interact with them. We should fellowship with others, meet others, and inspire faith through interactions.
Act with faith. We must live by faith to build our faith. We should make consistent plans to step out on faith, doing the right thing even when it's hard, and give others the chance to be inspired by our faith.
Mr. Heykoop concluded by stating, "It is essential we not just have individual faith, but an atmosphere of faith."
Rod McNair gave a forum recently explaining the psychological benefits of growing and tending to plants. Read about that here: Grow Something.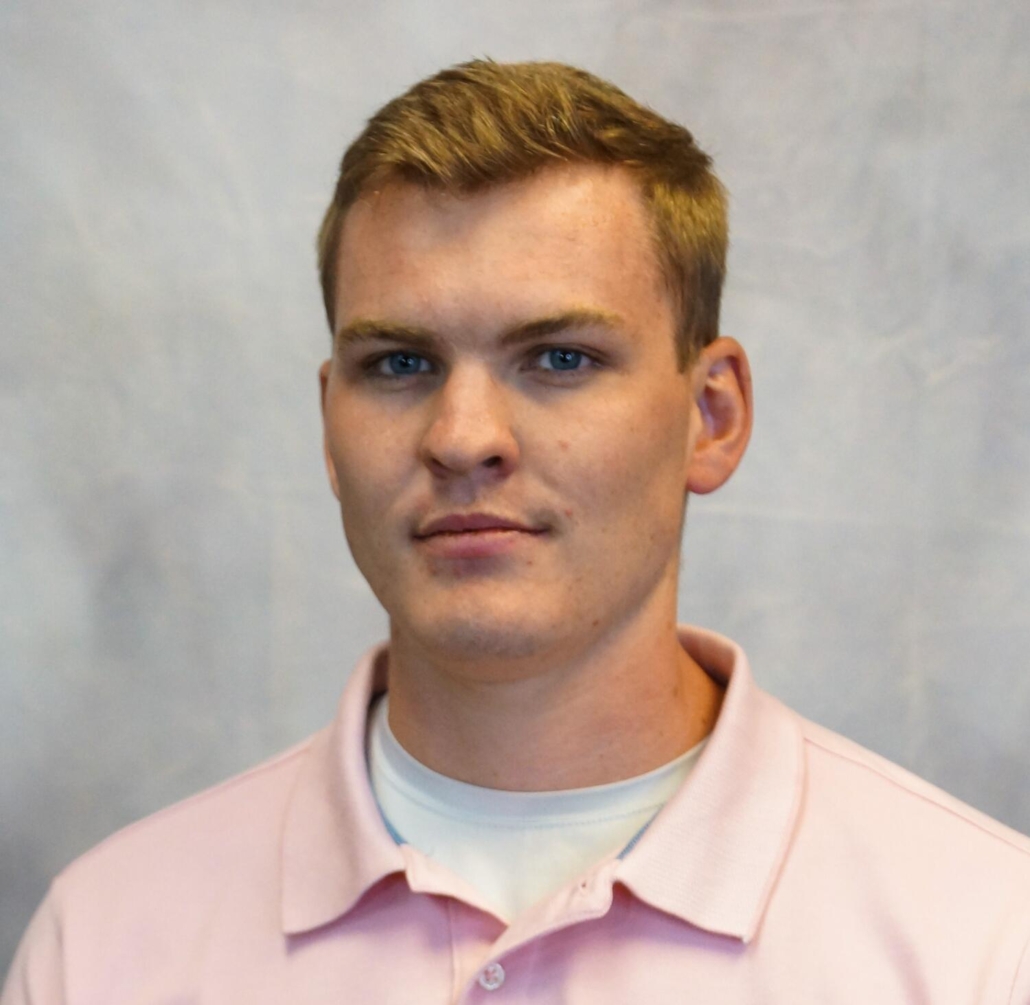 Kaleb Johnson is a student in the Living Education-Charlotte Program. He graduated with a degree in Chemical Engineering from the University of Alabama in Huntsville in the spring of 2022. In addition, Kaleb enjoys writing, video-making, trying new activities (anything and everything), playing chess, and debating (it's not arguing!) with people. He currently works in the Living Education department producing written content, videos, and helping with a variety of other projects. 
https://www.lcgeducation.org/wp-content/uploads/2023/05/DSC04953.jpg
1000
1500
Jonathan McNair
https://www.lcgeducation.org/wp-content/uploads/2021/02/logo_basic-website-300x94.png
Jonathan McNair
2023-05-23 16:46:38
2023-05-23 16:46:41
Build an Atmosphere of Radiant Faith