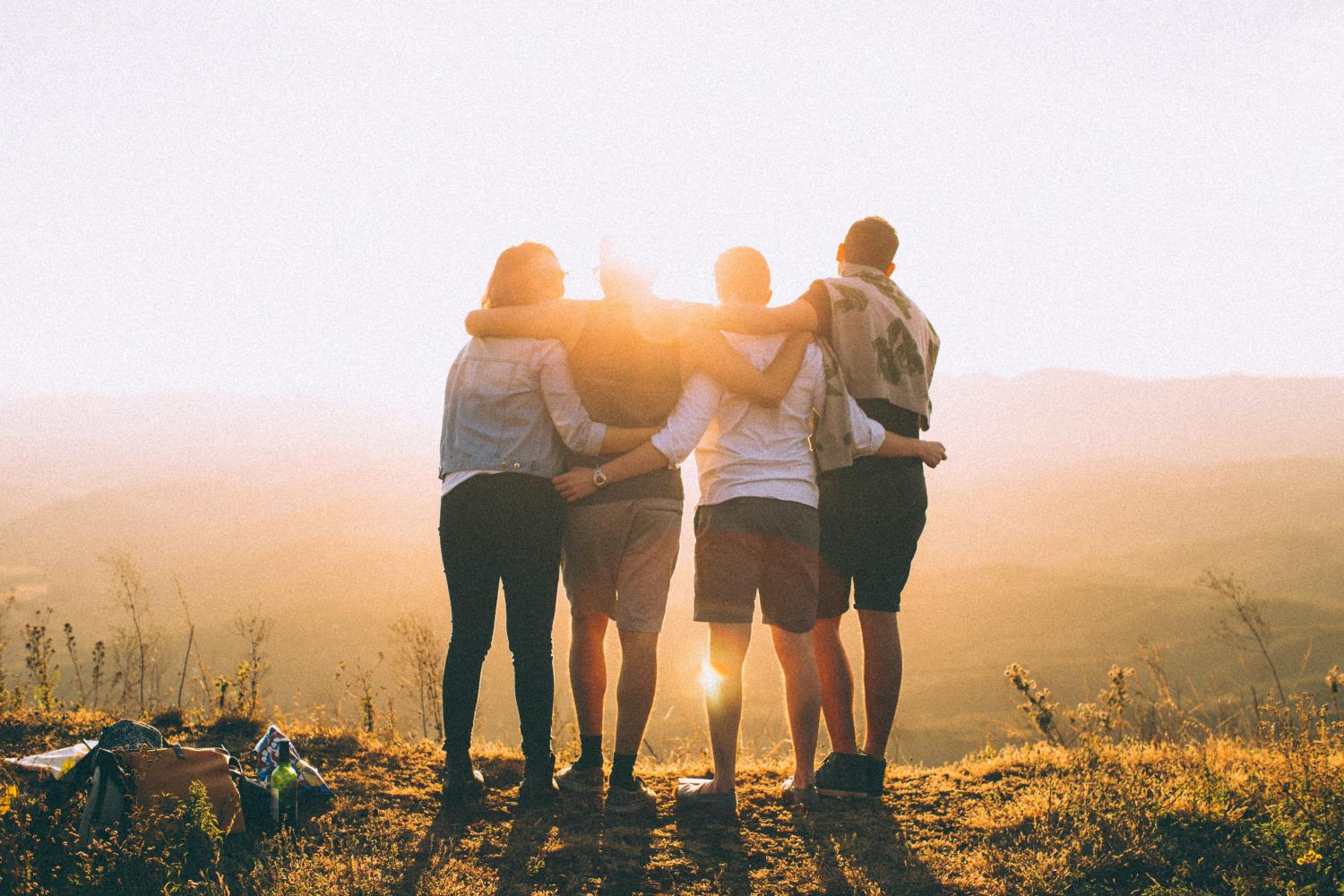 Digging Deeper: Fellowship
Author: Mr. Kenneth Frank | Faculty in Theology, Living Education
---
Estimated Reading Time: 8 min. 37 sec.
Did you know that what many Christians call fellowship is not exactly what the New Testament writings had in mind?
Some consider common chit-chat over refreshments, social events, politics, entertainment, or sports as fellowship. However, the word used in the New Testament has a different connotation. This Digging Deeper discovers its meaning so Christians will gain a better understanding of what is required in this special relationship.
Our focus verse is: "And they continued stedfastly in the apostles' doctrine and fellowship, and in breaking of bread, and in prayers" (Acts 2:42 KJV throughout). The Greek word koinonia, here translated fellowship, is the first of twenty occasions of this Greek word in our New Testament. In the King James Version, it is translated, depending on the context, as fellowship, communion, communicate, communication, contribution, and distribution. Vincent's Word Studies provides a derivation of this Greek word: "From κοινός, common. A relation between individuals which involves a common interest and a mutual, active participation in that interest and in each other. The word answers to the Latin communio, from communis, common. Hence, sometimes rendered communion, as 1 Corinthians 10:16; 2 Corinthians 13:14. Fellowship is the most common rendering" (e-Sword 13.0.0).
David Guzik in his Enduring Word Commentary defines the word: "The Greek word koinonia has the idea of association, communion, fellowship, and participation; it means to share in something" (e-Sword 13.0.0). Additionally, James Hastings' Great Texts of the Bible explains: "The word translated 'fellowship' (cf 2 χοινωνία) comes from a root which means literally sharing in common. The practical nature of the fellowship is very clearly seen by comparing the ways in which the same word is translated in other places in the New Testament. As a rule Scripture is its own best interpreter" (Ibid.).
It's about sharing
The NET Bible associates it with relationships: "Fellowship refers here to close association involving mutual involvement and relationships" (e-Sword 13.0.0). This sharing is further defined in the Bridgeway Bible Dictionary: "According to its basic biblical meaning, fellowship is concerned…with people participating together in something. Fellowship is communion – having a share in something" (Ibid.). With other believers, we share a relationship through the fellowship of the Spirit (Philippians 2:1-2). Its focus is not so much social as it is spiritual.
The CARM Theological Dictionary illustrates this relationship: "There is no specific definition given in the N.T. But we are called into fellowship with one another (1 John 1:3), with Jesus (1 Corinthians 1:9), with the Father (1 John 1:3), and with the Holy Spirit (2 Corinthians 13:14). Fellowship implies sharing common interests, desires, and motivations. Fellowship requires that time be spent with another communicating, caring, etc. It carries with it a hint of intimacy. As Christians we fellowship with one another because of our position in Christ, because we are all redeemed and share an intimate personal knowledge of Jesus. We share a common belief (Acts 2:42), hope (Hebrews 11:39-40), and need (2 Corinthians 8:1-15)" (e-Sword 13.0.0).
The Bridgeway Bible Dictionary illuminates this common faith: "There is therefore a sense in which they have fellowship with one another, but again this fellowship is usually in someone or something that they have as a common possession (Philippians 1:7; Hebrews 3:14; 2 Peter 1:4). Their fellowship is a joint sharing in a common faith (Titus 1:4), in a common salvation (Jude 1:3) and even in their common sufferings (2 Corinthians 1:7; Revelation 1:9)." (e-Sword 13.0.0). David Guzik's Enduring Word Commentary adds even more: "As Christians, we share the same Lord Jesus, we share the same guide for life, we share the same love for God, we share the same desire to worship Him, we share the same struggles, we share the same victories, we share the same job of living for Him, we share the same joy of communicating that gospel to others" (Ibid.).
Practical fellowship
In 1 Corinthians 10:16 the word communion is translated from this same Greek word. Through the centuries, many have referred to the ceremony of Christians memorializing Jesus' death with bread and wine as Communion. However, The Preacher's Homiletical corrects this notion: "…'fellowship' was not used to mean communion in the Lord's Supper before the fourth century" (e-Sword 13.0.0). Rather than refer to this ceremony as communion, Christians today refer to it as Christian Passover. What Paul meant by communion is that which Christians share in this sacred service—the sacrifice of Christ for their sins. It was not intended as the name for the service.
In a related matter, some claim that breaking of bread in Acts 2:42 refers to partaking of Communion or The Lord's Supper. On the contrary, Ethelbert Bullinger explains in his Companion Bible that "This was the common meal" (e-Sword 13.0.0). We read examples of an ordinary meal during Jesus' ministry in (Luke 24:30, 35). These new followers broke bread together.
Later in Acts 2, Luke described the new believers' practical fellowship expressed by sharing their possessions with believers in need (Acts 2:44-45). On the Day of Pentecost, Jews had come from all over the Roman world. Many decided to stay in Jerusalem for a time after receiving the Holy Spirit. Resident Jews distributed their possessions with those who stayed there longer than expected. The NIV Biblical Theology Study Bible comments: "Luke depicts the Jerusalem church as a loving, caring, and supportive community" (Tecarta Bible App).
Later in our New Testament, Paul encouraged similar generosity using a related word: "Charge them that are rich in this world, that they be not highminded, nor trust in uncertain riches, but in the living God, who giveth us richly all things to enjoy; That they do good, that they be rich in good works, ready to distribute, willing to communicate [koinonikos]" (1 Timothy 6:17-18).
Sharing in suffering
Nowhere in the NT does fellowship refer to "fun times." Numerous times it included hardship, persecution, and suffering. For example, Paul used the term when he was sitting under house arrest in Rome: "I thank my God upon every remembrance of you, Always in every prayer of mine for you all making request with joy, For your fellowship in the gospel from the first day until now" (Philippians 1:3-5). In the same book, Paul described his fellowship with Christ: "That I may know him, and the power of his resurrection, and the fellowship of his sufferings, being made conformable unto his death" (Philippians 3:10).
Indeed, Paul did share Jesus' sufferings throughout his ministry (2 Corinthians 11:23-28). The Bridgeway Bible Dictionary explains this aspect: "Fellowship with Christ means not only sharing in the blessings that come through his sacrificial death, but also sharing in the sufferings that he endured (Philippians 3:10; 1 Peter 4:12-14; Revelation 1:9). But if people have fellowship with him in his sufferings, they will also have fellowship with him in his glory (2 Timothy 2:11-12; 1 Peter 5:1)" (e-Sword 13.0.0).
Have no fellowship with sin
What destroys fellowship in God's family is sin. The Bridgeway Bible Dictionary admonishes Christians: "Sin spoils the believer's fellowship with God. Those who think they can sin as they please and still have fellowship with God are deceiving themselves. By contrast those who live righteously will enjoy unbroken fellowship with God, because God in his grace cleanses the sins that they unknowingly commit (1 John 1:6-7)" (e-Sword 13.0.0). This demonstrates the need for continual repentance so that our fellowship remains unbroken.
To elaborate further, this source continues: "There are certain things that Christians are not to have fellowship with, not to share in, not to participate in. They are not to identify with others in a way that signifies a sharing in the wrongdoings of such people (1 Timothy 5:22; 2 John 1:10-11). Neither are they to share in marriage with non-believers (2 Corinthians 6:14-15) or in religious feasts where food has been offered to idols (1 Corinthians 10:20-21). They are to have no part, no share, in anything that is sinful (Ephesians 5:11; Revelation 18:4)" (e-Sword 13.0.0).
Examine your fellowship!
In Sabbath conversation, how often do Christians converse about spiritual things? Some are hesitant to do so. However, notice Malachi 3:16 "Then they that feared the LORD spake often one to another: and the LORD hearkened, and heard it, and a book of remembrance was written before him for them that feared the LORD, and that thought upon his name." These believers communicated to each other about God.
James Hastings' Great Texts of the Bible admonishes with this solemn note: "I fear this aspect of fellowship has been sadly lost in these days. How seldom we talk about God! We talk about anything—everything else—about leaders, teachers, sermons, books; but how seldom do we find the conversation, even among a party of Christians, centring round God; and yet one of the sweetest of the 'precious and exceeding great promises' is given to those who practise the habit of speaking about God, and the things of God" (e-Sword 13.0.0).
General chit-chat about work, sports, politics, shopping, entertainment, etc. does not satisfy these fellowship descriptions. After reading these rousing Scriptures, let us consider how we fellowship next time we gather with fellow believers: "And let us consider one another to provoke unto love and to good works" (Hebrews 10:24). Before our next worship service, let us pray: "Let the words of my mouth, and the meditation of my heart, be acceptable in thy sight, O LORD, my strength, and my redeemer" (Psalm 19:14).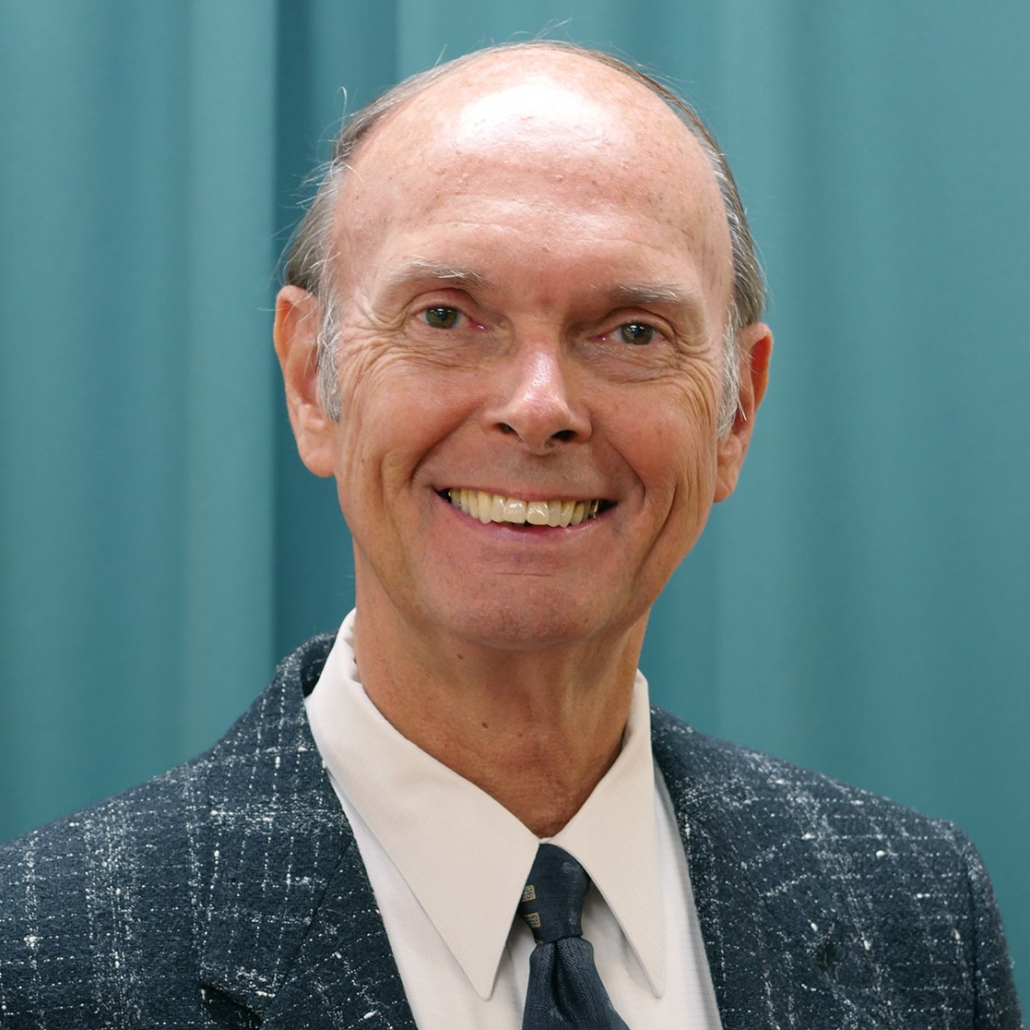 Kenneth Frank was born and raised in New Jersey, USA and attended Ambassador College, graduating in 1973. He served in the Canadian ministry from 1973-1999, after which he returned to the USA to pastor churches in Maryland, Virginia, and North Carolina for 15 years. Having earned a BA degree from Ambassador College he later earned a MA degree from Grand Canyon University before being assigned to the Charlotte office to teach at Living University, now Living Education. Currently, he teaches the Survey of the Bible course to the on-campus students and writes the Digging Deeper column for our online Bible study program. He is married, has four children, and seven grandchildren.
https://www.lcgeducation.org/wp-content/uploads/2021/11/helena-lopes-PGnqT0rXWLs-unsplash.jpg
1000
1500
Rebekah Ross
https://www.lcgeducation.org/wp-content/uploads/2021/02/logo_basic-website-300x94.png
Rebekah Ross
2021-11-03 10:58:53
2021-11-04 15:14:04
Digging Deeper: Fellowship