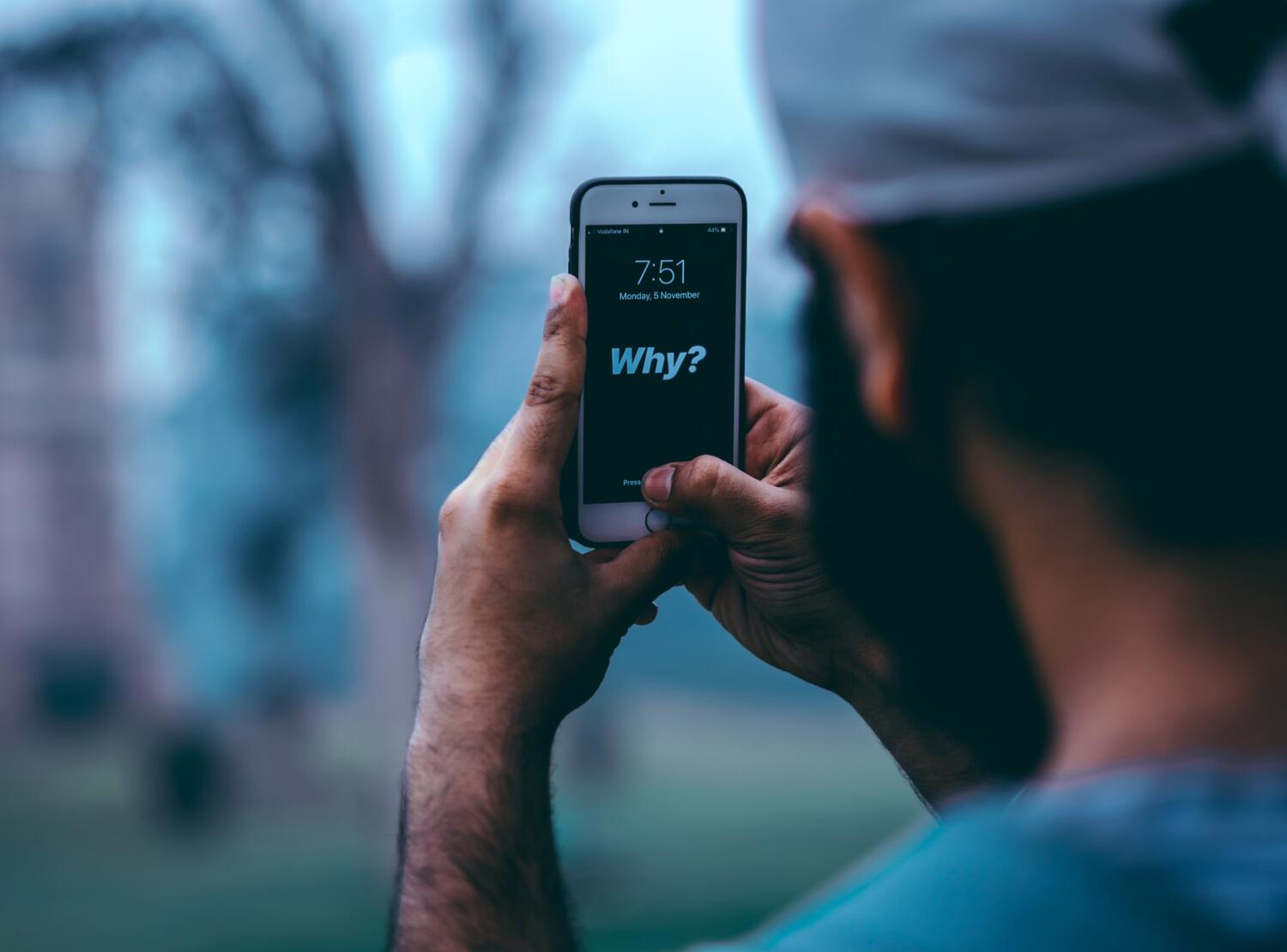 Assembly Summary: The What and Why of Your Choices
Author: Yolanda Watt | Student, Living Education – Charlotte, 2021-22
---
Estimated Reading Time: 3 min.
Mr. Strain began his Assembly lecture by taking a trip down memory lane to when he was in grade school.
When he was taught reading comprehension, he learned about the "five Ws and an H"—what, why, who, where, when, and how. If we are able to answer those questions, he said, then we understand what we have read. Mr. Strain proposed that these questions are of value when we are analyzing our life choices as well. For the purpose of his lecture, he only discussed two out of the six: what and why.
We have choices to make
Mr. Strain used the example of a man who was working for a company and decided that he no longer wanted to work there anymore, but instead to start his own business. If he was to do so, this man had to know what he wanted to do and why he wanted to do it. Mr. Strain then asked the students why they had chosen to attend Living Education. He mentioned that we had made a choice to devote this year to learning and immersing ourselves into God's way of life. Mr. Strain challenged the students to think about what we do as Living Education students and why we do these things. He acknowledged that some things are decided for us, like participating in activities and living at the dorms with other students. These things are by design, for the students to learn and build stronger bonds. However, we also have choices that we make, for which we will have to give an account. Mr. Strain contrasted Living Education and Ambassador College with secular colleges, which often do not care about what students do with their time. Like Ambassador College, Living Education has been designed to teach its students principles that will guide us for the rest of our lives.
Dangerous comfort?
Mr. Strain encouraged the students to get out of the "danger zone" of our comfort zone. He gave the example of when he was a student at Ambassador College and was advised to join the chorale. He learned something new in the process of getting out of his comfort zone, and it helped him to become a more balanced person. 
Mr. Strain advised the students to think about what we are doing and why we are doing it whenever we make decisions. We need to tie our decisions to our overall purpose of being in God's Kingdom. An example of that would be doing the Work of God. In order to accomplish the Work, we have to consider what we are doing and why we are doing it, keeping our minds on the overall purpose of getting the Work done. There are some things that are beyond our control—for example, when we are hired for a job, we could expect that we would have a supervisor determining what time the work begins and when it ends. But life should not only happen because someone else schedules it for us. 
Know why you're doing what your doing
Mr. Strain added that not everything we do needs to have a deep spiritual meaning to it. We may choose to relax and watch television for a while, or listen to music—however, we need to balance our lives. In whatever we strive to do, we must understand what is being done and the purpose of doing such a task, especially if we are to make it into God's Family.
https://www.lcgeducation.org/wp-content/uploads/2022/02/dewang-gupta-r8q16QN40Xg-unsplash.jpg
1110
1500
lcgadmin
https://www.lcgeducation.org/wp-content/uploads/2021/02/logo_basic-website-300x94.png
lcgadmin
2022-03-03 14:39:00
2022-03-10 15:15:08
Assembly Summary: The What and Why of Your Choices