Expand your Biblical knowledge!
One of the challenges for a pastor is to encourage Godly, uplifting…
*Don't have a MyLCG account? Set one up on our member resources site! Our courses are available for members, prospective members, and church youth of LCG.
Check out our FAQs or send us your questions! We would love to hear from you!
Featured and Popular Courses!
Tools for Christian Growth: Prayer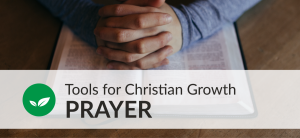 As Christ walked the earth, He communicated regularly with His Father in heaven – and He commanded us to do the same. "Prayer" is one of the most important tools that we have for growth as a Christian. But how should we pray? What should we say? And are there pitfalls in prayer? This lesson focus on the first of our series titled "Tools for Christian Growth". Enroll now to dig into the importance of prayer – and how to make it part of your life.
General Epistles: James and Peter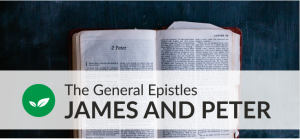 This unit is part one of our course titled, "The General Epistles". The letters that comprise the General Epistles are James, 1st
and 2nd Peter, 1st, 2nd, and 3rd John, and Jude.
These letters teach the mind-set of a follower of Christ. While Paul's writings later addressed specific doctrinal challenges, James, Peter and John challenged the readers to take on the mind of God. They emphasized faith, hope, and charity, the fruit of God's spirit that they witnessed in Jesus Christ. With a mind focused on these spiritual attributes, we have a foundation that will withstand the challenges of false doctrine, trials, and tribulation.
Mr. Gerald Weston, Presiding Evangelist of the Living Church of God, brings these letters to life.
God's Feast Days: Passover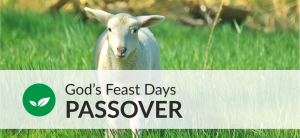 The death of Jesus of Nazareth, the Lamb of God, occurred in the afternoon of the daylight portion of Wednesday, Nisan 14th. Christ kept the Passover with His disciples on the evening before, as He had commanded the Israelites approximately 1,500 years earlier. As Christ breathed His last breath, across the valley, in the temple, the high priest was sacrificing Passover lambs, according to the custom of many, though not all, of the Jews during Christ's time. As Wednesday, Passover day, the 14th of Nisan, drew to a close, this pivotal event set the stage for the next exciting step in God's plan for mankind. Enroll in this class to dig into the history and meaning of the first Holy Day in God's annual Festival calendar.
God's Holy Days
These special "Focus Units" are designed to help the learner delve into the meaning of each of God's Holy Days. Each unit is comprised of a number of lessons, some of which highlight Living Church of God articles and booklet segments with personal video interviews with the author. Original lectures, "Learn More" lessons, and quizzes add variety, making these units an excellent resource in preparation for the Holy Days.
Focus Study: The Biblical Passover
Focus Study: The Feast of Trumpets
Focus Study: The Feast of Pentecost