God gave the Holy Spirit to His Church on the Day of Pentecost in 31 CE. It had been an unforgettable 50 days for Christ's disciples. Their Teacher had come back from the dead after a brutal execution, and had taught them for 40 days. More than 500 at one time had seen Him (1 Corinthians 15:6). The disciples ate with Him, talked with Him and even touched the wounds where His body had been pierced. But that was not all. After 40 dramatic days of instruction, the Savior ascended into the clouds, while His disciples watched with wonder and amazement. But He did not leave them alone—He promised to give them something that would empower them with spiritual vitality they had never before experienced (Luke 24:49).
Luke describes Christ's encouraging words. "And being assembled together with them, He commanded them not to depart from Jerusalem, but to wait for the Promise of the Father, 'which,' He said, 'you have heard from Me; for John truly baptized with water, but you shall be baptized with the Holy Spirit not many days from now'" (Acts 1:4–5). This momentous 50th day was the day of Pentecost—the day of miracles—the day the New Testament Church began! What happened on that amazing Day of Pentecost in 31 CE?
On the day of Pentecost Jesus' followers were seated (Acts 2:2) in a building. The notion of them meeting in the "Upper Room" where Jesus instituted the Christian Passover is a myth. The Temple Court, a single structure about one quarter of a mile in circumference, was a massive complex with hundreds of rooms. The colonnade at the southern wall, known as the Royal Stoa or Solomon's Portico, was its probable venue as it was open toward the Temple court. Its exposed access allowed for people in the Royal Stoa to be easily seen and heard from the outside the colonnade. The apostles then were immediately accessible to Jews and proselytes gathered for the festival.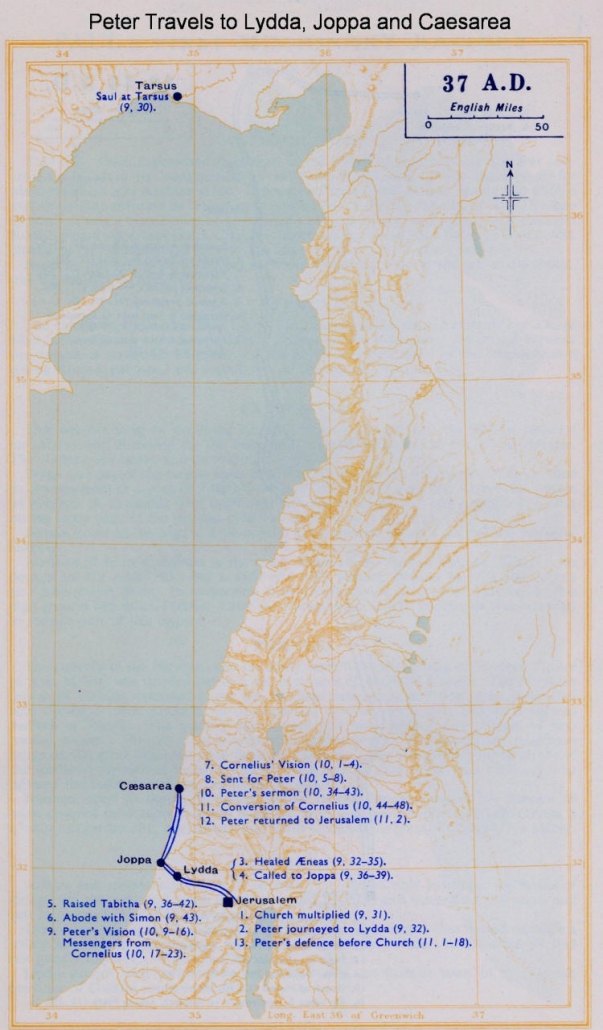 Lectures
Learn More
https://www.lcgeducation.org/wp-content/uploads/2019/08/ACTS101U1.jpg
691
1500
Jonathan McNair
https://www.lcgeducation.org/wp-content/uploads/2020/01/logo-white-website-300x87.png
Jonathan McNair
2019-08-15 16:10:42
2020-01-06 15:09:23
The Church Begins