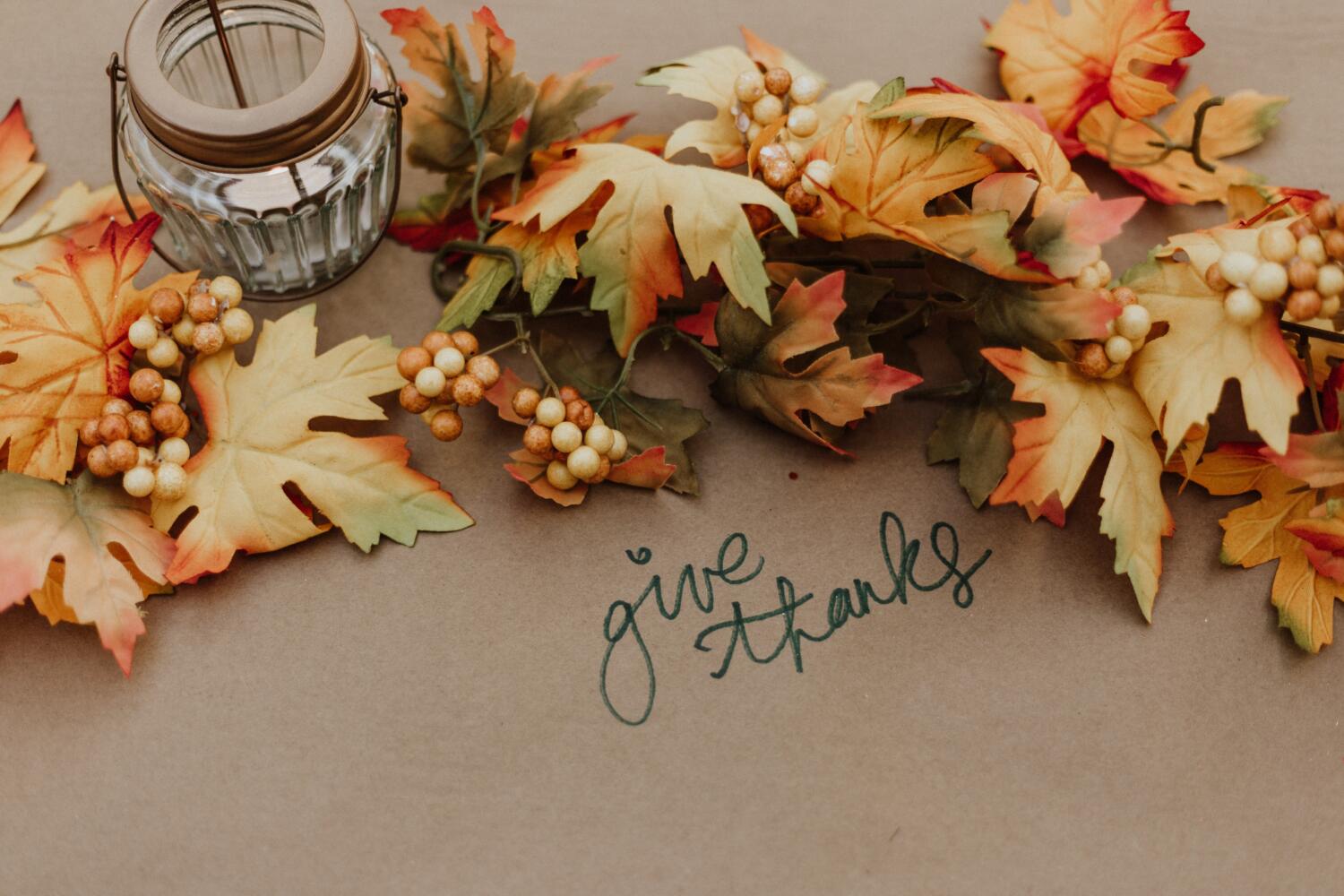 Digging Deeper: The Sacrifice of Thanksgiving
Author: Mr. Kenneth Frank | Faculty in Theology, Living Education
---
Estimated Reading Time: 7 min., 27 sec.
Did you know that the Bible refers to thanksgiving as a sacrifice?
This week, Americans will once again observe their national Thanksgiving Day. Canadians observed a similar day in October. This year, due to the COVID-19 pandemic, many people are restricting the size of their gatherings. Nonetheless, despite the hardships we have faced this year, we all have much for which to thank God. Non-believers may discuss during the meal what they are thankful for. By contrast, not only should Christians itemize things for which we are grateful, but more importantly, they need to thank the One who has provided such blessings. This Digging Deeper explores one biblical aspect of this timely topic for the holiday.
Our highlight verse is: "I will offer to thee the sacrifice of thanksgiving, and will call upon the name of the LORD" (Psalm 116:17 KJV). Here the psalmist resolves future worship of God. Dake's Annotated Reference Bible notes that this verse is one of:
Seven Vows Of David In Psalm 116
1. I will love the Lord (Psalm 116:1).
2. I will call upon Him as long as I live (Psalm 116:2).
3. I will walk before the Lord in the land of the living (Psalm 116:9).
4. I will take the cup of salvation and call upon the name of the Lord (Psalm 116:13).
5. I will pay my vows to the Lord in public (Psalm 116:14; 116:18).
6. I will offer to the Lord the sacrifice of thanksgiving (Psalm 116:17).
7. I will call upon the name of the Lord (Psalm 116:17). (Bible Analyzer 5.4.1.22)
Parallel verses to Psalm 116:17 are:
"And let them sacrifice the sacrifices of thanksgiving, and declare his works with rejoicing" (Psalm 107:22 KJV);
"But I will sacrifice unto thee with the voice of thanksgiving; I will pay that that I have vowed. Salvation is of the LORD" (John 2:9 KJV).
Others verses describe the associated sacrifice of praise during God's promised restoration of His nation and amplified by the New Testament:
"Thus saith the LORD; Again there shall be heard in this place, which ye say shall be desolate without man and without beast, even in the cities of Judah, and in the streets of Jerusalem, that are desolate, without man, and without inhabitant, and without beast, (11) The voice of joy, and the voice of gladness, the voice of the bridegroom, and the voice of the bride, the voice of them that shall say, Praise the LORD of hosts: for the LORD is good; for his mercy endureth for ever: and of them that shall bring the sacrifice of praise into the house of the LORD. For I will cause to return the captivity of the land, as at the first, saith the LORD" Jeremiah 33:10-11 KJV;
"By him therefore let us offer the sacrifice of praise to God continually, that is, the fruit of our lips giving thanks to his name. (16) But to do good and to communicate forget not: for with such sacrifices God is well pleased" Hebrews 13:15-16 KJV.
These verses declare thanksgiving and praise as sacrifices. However, animal sacrifices are not always intended in these descriptions. First, let us discover its historical background and then search for principles we can apply as Christians. Concerning ceremonial sacrifices offered at the Tabernacle and Temple, The Cambridge Bible for Schools and Colleges in its note on Leviticus 7:11-12 explains that thanksgiving offerings were one of three kinds of peace offerings: "For thanksgiving (Leviticus 7:12), to commemorate deliverance from sickness or danger. In Psalms 107, after mentioning perils out of which the Lord delivers man, the Psalmist says 'let them offer the sacrifices of thanksgiving' (Leviticus 7:22)" (e-Sword 12.2).
Sacrifices don't have to be physical
Dake's Annotated Reference Bible note on Psalm 116:17 explains how the term sacrifices is used in the Old Testament:
Sacrifices are often distinguished from burnt offerings, though burnt offerings were also sacrifices (Exodus 20:24; Leviticus 1:3-17). Sacrifices were not all burnt offerings; some were poured out and others eaten. Anything offered to God is a sacrifice: firstborn sons (Exodus 13:15); praise (Psalm 107:22; Psalm 116:17; Hebrews 13:15); a broken and contrite heart and spirit (Psalm 51:17); the offering of Christ on the cross (1 Corinthians 5:7); and many other kinds as well. (Bible Analyzer 5.4.1.22)
The sacrifice of thanksgiving was not always a physical offering on the altar. Some sources note that it was a public acknowledgment denoting worship or adoration of the Great God. The Pulpit Commentary, edited by H. D. M. Spence and Joseph S. Exell, for Psalm 116:17 notes that the psalmist's reference here is scarcely "…an actual sacrifice. Rather, simple thanksgiving, which, from a sincere heart, is the best sacrifice (see Psalm 50:14 and Hosea 14:2)" (e-Sword 12.2). It then offers this explanation: "Religion is not acts, but it can express itself in acts. Religion is heart-feeling. It is the devotion of a man's self to God. Formal sacrifices are but the representation of the spiritual sacrifices for which God calls; and their value depends on the spiritual sacrifice being offered through them. 'They that worship the Father must worship him in spirit and in truth'" (Ibid.).
"Worship Him in spirit…"
From this, we learn there are spiritual sacrifices. The Bible describes several spiritual sacrifices that Christians should offer, as itemized by R.A. Torrey's New Topical Textbook:
Prayer (Psalm 141:2)
Thanksgiving (Psalm 27:6; 107:22; 116:17; Hebrews 13:15)
Devotedness (Romans 12:1; Philippians 2:17)
Benevolence (Philippians 4:18; Hebrews 13:16)
Righteousness (Psalm 4:5; 51:19)
A broken spirit (Psalm 51:17)
Martyrdom (Philippians 2:7; 2 Timothy 4:6) (e-Sword 12.2).
The Thompson Chain Reference Bible lists verses showing that God would rather have sincere praise and thanks from obedient lives than thousands of animal sacrifices: "1 Samuel 15:22; Psalm 40:6; 51:16, 17; Isaiah 1:11; Hosea 6:6; Matthews 9:13;12:7; Hebrews 9:9" (e-Sword 12.2).
Hymns of Thanksgiving
Believers do publicly praise God on Thanksgiving Day when someone leads in prayer as a family gathers around the table before they begin to eat. Our American tradition has biblical roots to the ancient Israelites. Some feasters add Bible reading before the prayer. There are numerous thanksgiving psalms in our Bible, including several in Psalms 107-150, considered Book 5 of the 5 books of the Psalms. Bob Utley's You Can Understand the Bible offers this set of "…hymns of thanksgiving, 9-10; 11; 16; 30; 32; 34; 92; 116; 138…" (e-Sword 12.2). Some people read one of these psalms before their Thanksgiving prayer. Psalm 100 is one this writer has customarily read for several years.
The Bridgeway Bible Dictionary in its article on Thanksgiving explains the occasions when God's people should give thanks to our Great God:
The lives of God's people are to be characterized by the offering of thanksgiving to God always, for everything, and in all circumstances (Eph 5:19-20; Phi 4:6; 1Th 5:18). They are to give thanks for blessings, spiritual and physical (Col 1:12; 1Ti 4:3-4), in their own lives and in the lives of others (Act 28:15; 2Th 1:3; 2:13). Thanksgiving is part of praise, prayer and worship (Psa 95:1-7; 116:17; Col 4:2; Rev 7:12; 11:17). (Bible Analyzer 5.4.1.22)
Through this brief study, we have learned that there are several ways to offer sacrifice to God. No longer do Christians travel to the Tabernacle or Temple to offer physical thanksgiving or praise sacrifices to God. However, the Scriptures provided in this study declare there are spiritual sacrifices even more important to God. God desires such praise and thanksgiving. The King James Bible Commentary provides a fitting summation of the lesson from Psalm 116:17: "This is not an actual sacrifice, but rather a heart filled with grateful praise to which is given voice" (Thomas Nelson Publishers, 2005, p. 642).
Despite the difficult year the world has endured, Christians have much for which to be thankful. Count Your Blessings has been a popular hymn over the decades. It encourages us to "name them one by one." If we begin to do so, we would soon realize how large a list of blessings we can thank God for this Thanksgiving Day. Let us offer Him the "sacrifice of thanksgiving" that is well-pleasing.
---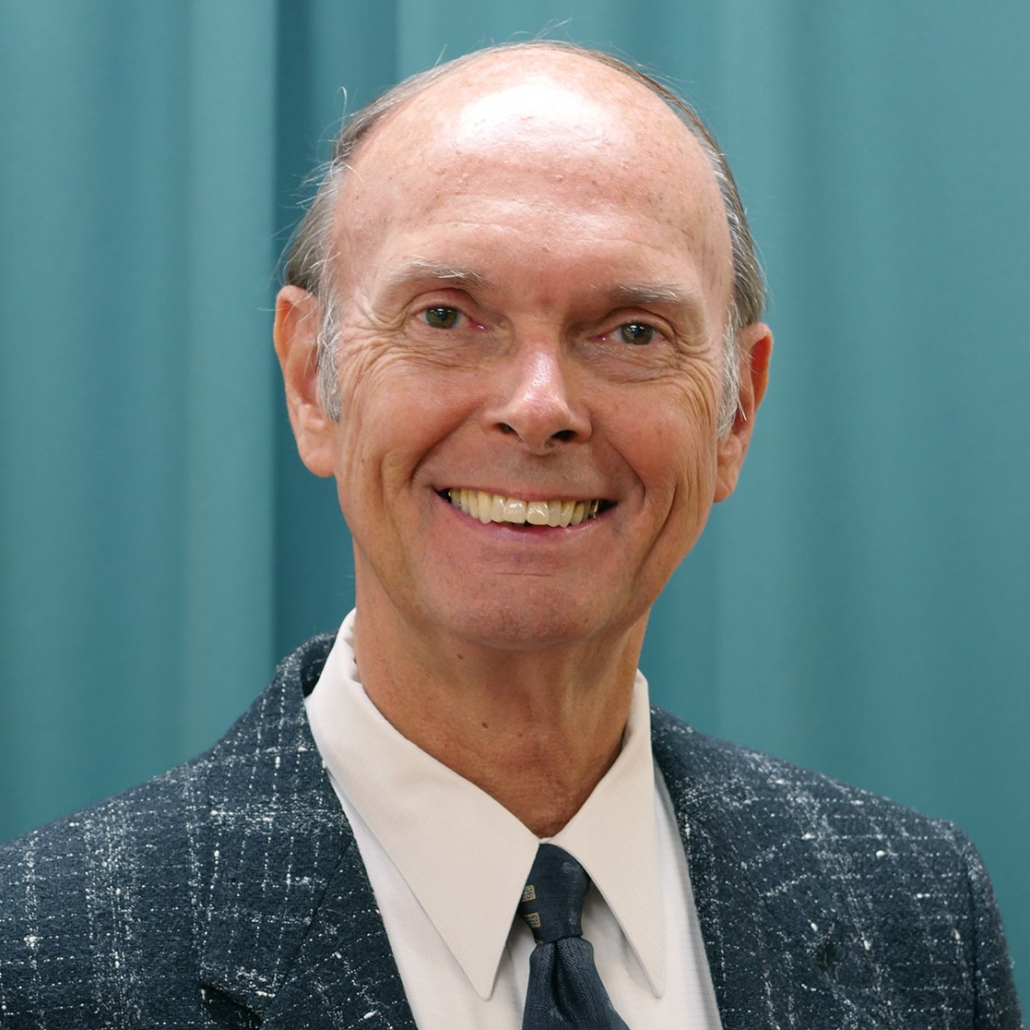 Kenneth Frank was born and raised in New Jersey, USA and attended Ambassador College, graduating in 1973. He served in the Canadian ministry from 1973-1999, after which he returned to the USA to pastor churches in Maryland, Virginia, and North Carolina for 15 years. Having earned a BA degree from Ambassador College he later earned a MA degree from Grand Canyon University before being assigned to the Charlotte office to teach at Living University, now Living Education. Currently, he teaches the Survey of the Bible course to the on-campus students and writes the Digging Deeper column for our online Bible study program. He is married, has four children, and seven grandchildren.
https://www.lcgeducation.org/wp-content/uploads/2020/11/priscilla-du-preez-bJPn27RFg0Y-unsplash.jpg
1000
1500
lcgadmin
https://www.lcgeducation.org/wp-content/uploads/2021/02/logo_basic-website-300x94.png
lcgadmin
2020-11-25 19:23:30
2021-08-12 17:15:09
Digging Deeper: The Sacrifice of Thanksgiving